Retail Communicator of the Year - DIY Week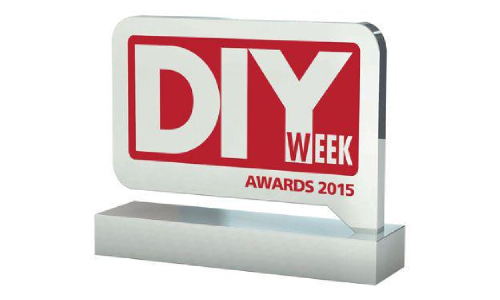 On 16th February 2015 Mackays of Cambridge Ltd received the Silver Award for"Retail Communicator of the Year"at theDIY Weekaward hosted at the Ricoh Arena in Coventry.
Recognised for their excellent customer service and imaginative approach to marketingMackay of Cambridge Ltdproved themselves to be amongst the best in the business.
Over the last year Mackays have adopted a unique quirky approach to marketing which has bought increased local and national awareness.
With its ever increasing popularitysocial mediahas played a large part in the wayMackayspromoted their business and handled customer service.
"Social Media allows Mackays to react very rapidly to new opportunities and pick up on local and national news stories and turn them to our advantage. It also allows us to interact with our customers on another level and even help them with product enquires."
Mackays famous mannequin Dickie Mackay has helped them tremendously this year by creating multiple videos and even interacting with customers onTwitterandFacebook. In the summer Dickie became a localYouTube sensation. Links to his videos were published in trade magazines and newspapers, featured on blogs and websites and even broadcast on Canadian Television.
"The organisers of the awards ceremony did invite Dickie Mackay to the event. However, so many regular customers have stated that when they see him outside the shop they take it as the sign that the shop is open."
"Dickie hasn't even had a tea break for the past 10 years. He has so many people take selfies with him, he wouldn't want to disappoint his fans by taking a day away from his duties outside the shop."
"We are extremely proud to be recognised by DIY Week for the work our dedicated team have put in to making the last year such a success for Mackays of Cambridge Ltd."
Friday 27th February 2015